DEAR FRIENDS AND FAMILY OF EMMANUEL MINISTRIES,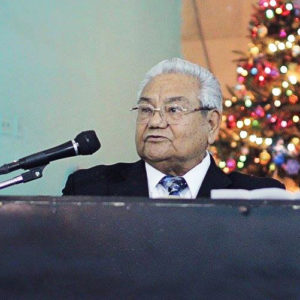 This is Josue Lopez. I come to you today with a humbled heart to ask for your prayers and support during this very challenging time. The Lord led me to this hill in 1963. During these 55 years, the Lord has shown me many things about His love and mercy.
Emmanuel is more than close to my heart, it is part of my heart… and my heart is filled with memories of children whose lives were transformed through this ministry.
I have been told that emergency appeals aren't always received well by donors. Please forgive me. The only way I know to receive help is by asking for it. You are more than partners and supporters. You are our family and we are asking you to help us to continue to care for the children that God has entrusted to us.
As many of you know, the Mexican Board recently asked our Executive Director to step down. In addition to this painful decision, we also have very difficult decisions to make in regards to our financial obligations. 
Emmanuel is facing a large tax burden and a lack of funding to pay our staff, utilities and other necessities. As a new school year begins, we are faced with the enormous challenge of making things right with the Mexican government, the utility departments and our employees. We need a miracle!
We have been making every effort to reorganize, cut expenses wherever possible, seek wise counsel, and ask for the Lord's guidance. We are also extremely grateful for all of you who responded to our matching grant opportunity and for your ongoing commitment to this ministry. As I said earlier, we need a miracle. Every gift given in faith helps.
I have been told many times "Josue you are a man of faith," and that is how I come before you today, as Josue-the man of faith. I have faith that His provision is greater than my ability to trust. I have faith that Emmanuel will continue to be a refuge for children in Cd. Juarez. I have faith the body of Christ is one. I have faith to believe that the letters you receive from us in the weeks, months and years ahead will include stories from staff, partners and families that testify to God's faithfulness.
If these last 55 years have given me anything, they have given me the faith to believe that, with God, all things are possible. May the Lord bless us all.
For the children,
Josue Lopez
Founder, Emmanuel Ministries
Or
You may send your check to:  PO Box 147 ,  El Paso Tx 79942