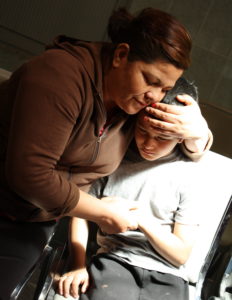 We have been providing a safe shelter, nourishment, education, medical care, creative outlets, and spiritual guidance to the underprivileged children of Juarez for over 50 years. Nestled on the hills, you will find Emmanuel Children's Home surrounded by a community that was created to give the children the tools they need to thrive. Emmanuel houses nearly 100 children, all of which are given the opportunity to dream and to learn more about God.
We created Isaac Newton Academy, the only Christian education available within miles, in order to better serve the educational needs of our children as well as children from the community. Our children thrive in the Emmanuel Ballet Academy where they are able to receive healing and growth through facing challenges and discovering their God-given abilities in various dance disciplines. Serving the spiritual needs of the children and their family members as well as our own staff, community, and the city as a whole is Emmanuel Christian Church and Juarez House of Prayer.
Why Juarez?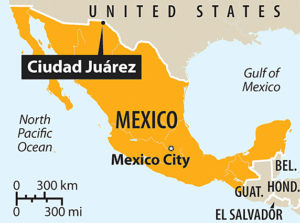 Juarez is a border city in the North of Mexico just south of the Rio Grande and El Paso, Texas. There are over 700 foreign assembly line factories in Juarez. Many people from the south of Mexico, where unemployment and poverty is severe, come to Juarez hoping to find jobs and better life opportunities. If these people find work they work long days, 12 hour shifts and make about $60 per week. They are unable to provide proper housing for their families so they end up in the slums of Juarez where they build cardboard houses to live in and survive. Juarez is situated in the high desert where temperatures can exceed 100 degrees fahrenheit in the summer and drop to below freezing in the winter.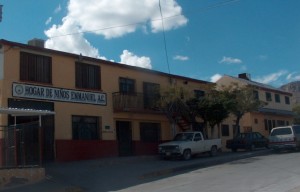 Emmanuel Ministries reaches out to Mexican children who come from disadvantaged situations. Some children come from extreme poverty and broken homes where there is only one parent caring for them; others come from neglectful situations, physical and emotional abuse, and some from total abandonment. Children from 8 to 12 years old care for their younger siblings while their mother works long hours at factories to provide the basic needs for her family. Most of the time these children do not go to school and stay locked in their houses until the mother comes home from work, often late at night. Mexico has no state welfare system, so there is no government assistance to help these single parents to provide proper care and supervision. A Christian organization like Emmanuel Ministries is one of the few places these women can turn to for help.