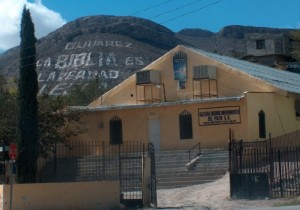 Our church provides the spiritual foundation for the entire ministry. Each Sunday, our children, their family members, our staff, and others from the community come together in one place to worship the Lord, receive from Him, and encourage one another. It is a place of healing, growth, and celebration.
The Sunday service starts with everyone together, adults and kids alike, to celebrate Jesus with song and dance. Next, the children enjoy dynamic classes where they experience that learning about God is fun while the adults remain in the main sanctuary to receive a message appropriate for them. Lastly, the children from our home go up the hill for lunch while the church staff has a time of ministry specifically for the adults with prayer and worshipful music.
The church also provides regular small group meetings focused on strengthening new believers and marriages.