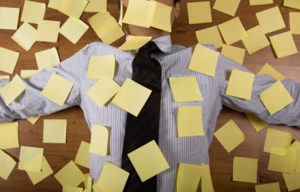 This roof is leaking… This child needs to see a doctor… This new family wants information… This caregiver cannot come in to work today… This child needs specialized therapy… This air conditioner needs repair… This new regulation must be fulfilled… This mother needs to be spoken to… This child needs extra help with reading…
Serving over 80 children all their needs and on a tight budget requires a lot of hard work by a unified team of people among multiple departments, all of which are well organized and in good communication. Of course it's also impossible without faithful supporters like you and generous companies like Podio!
Thanks to the company Podio and their sponsorship of Emmanuel to use the full features of their app free of charge, we are looking forward to being more productive and serving our children even better!
The Emmanuel staff will be using the Podio app to keep track of the many goals we have in each department along with each of the plans and all of the daily tasks we must complete in order to meet these goals. We chose Podio not only because they offer their software for free to non-profits, but also because it's highly customizable to fit our unique needs, easy to use even for those not tech-savvy, translated into both English and Spanish for our bilingual team, and it can be accessed both on the computer and on hand-held devices.
| | |
| --- | --- |
| So the next time something like this happens amongst everything else… | Our maintenance crew can be notified immediately and get to it ASAP… |
| And the rest of the team will stay updated any time there is new information… | So that everyone can get back to this scene much quicker… |
Thank you Podio for your sponsorship and for serving our children in this way!
If you are part of any type of company or organization that could use some better communication and organization, check out Podio or if you are a non-profit, apply for sponsorship.