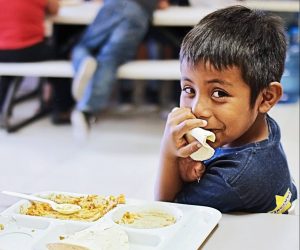 It is the season of Thanksgiving and we are giving thanks for YOU! It is a time to feel grateful and say it out loud. Saying what we are grateful for out loud and recognizing our merciful God in it all makes life more sweet and exciting! So we are screaming from the top of the hill how grateful we are for you!
We want to share with you a truth we know in our hearts…
You are changing lives and creating new futures on this hill in this city at this time.
You are feeding over 80 children on a daily basis, children who were hungry before they came to Emmanuel.
You are giving shelter to children who were cold and in distress.
You are giving education to children who were on the streets.
You are giving love and care to children who were sad and lonely.
You are giving hope to children who were in despair.
You change lives and create new futures everyday for the children of Emmanuel
We could not do this without your love and support. We could not do this work without YOU!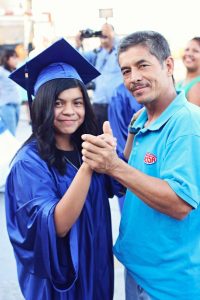 Your love and compassion has crossed borders, languages, and cultures, and it is impacting the lives of over 80 children and their families, as well as our staff and their families here in Juarez, Mexico!
Thank you for saying YES to the children of Emmanuel. We have shared with you many times the phrase "we could not do this without you", and it's true, so we want to say today:
WE CAN DO THIS BECAUSE OF YOUR LOVE AND SUPPORT! BECAUSE OF YOU WE CAN SHOW GOD'S LOVE AND COMPASSION. BECAUSE OF YOU MANY HEARTS ARE THANKFUL!
We are so grateful you said Yes to God, Yes to His word, Yes to His love and Yes to share all that wonderfulness of who you are with our precious children!
Thank you because we know you love our children. Thank you because by supporting Emmanuel, you are supporting our work and you are supporting our children. Thank you because you are you, and because by being you, you make so many children in Mexico happy!
From the children and staff at Emmanuel, WE THANK YOU! Thank you for loving us, thank you for supporting us, thank you for encouraging us, thank you for believing in us, thank you for being YOU!
We pray you have a blessed time with your loved ones and please know that during this Thanksgiving here at Emmanuel we will be lifting prayers of gratefulness for you!
Happy Thanksgiving!
With a grateful heart,
Betel Lopez
Marketing Director