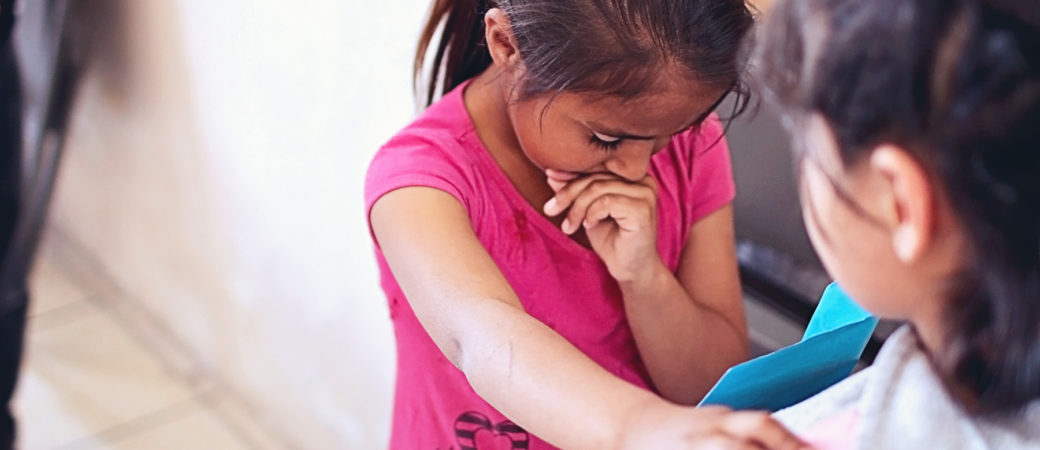 Our children enjoy a wide variety of after-school clubs which they choose to be a part of each semester. In the House of Prayer Club this semester, we taught three things: Love God, listen to His voice, and obey it. What followed as a result is something that continues to touch our hearts…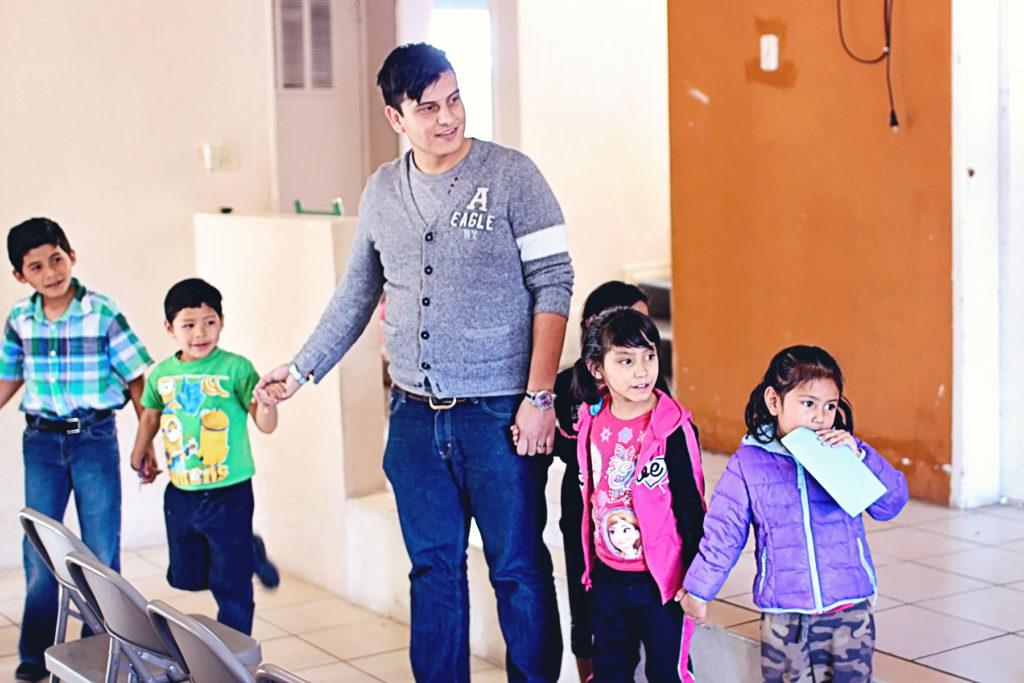 The first thing that the children heard from God was to visit a different children's home to pray for them, play with them, give them hugs and tell them that God loves them! So we got to work and visited another home – Hoger El Salvador.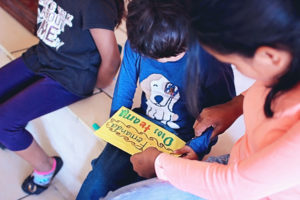 When we arrived there, we could see the kids' anxiety and nerves of being somewhere new. But they were ready to obey God. We introduced ourselves and spent some time getting to know each other. We then broke up into partners – one kid from Emmanuel and one from the other home.
Our kids began to pray for their partner, gave them cards they had made and gave them hugs. They also took time to listen to the other kids' stories and told them to trust in God because He loves them and that God is able to help them. We ended with all the children praying for one another.
The love our children have for God is incredible. They are getting to know Him and falling in love with Him more and more each day. They want to spend time with Him, yearn to hear His voice and want to obey it, even though sometimes it may seem a little crazy. They have even gone out to pray for people in the streets and in malls, sometimes dancing for Him in the middle of the sidewalk!
Because of all these things the kids have done in obedience to God, the kids asked if we could change the name of their club to The Crazy Club! They say that God asks us to do things that might look crazy to someone else, but that we do them in love and obedience to God.