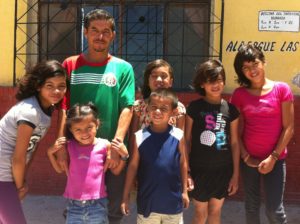 It's rare when we have a case where the mother has abandoned the family. The father of six young children was left to raise them on his own. Thanks to your support, Miriam, Melissa, Maritza, Blanca, Michelle, their brother Eleazar, and their father all found hope this past year at Emmanuel.
Sadly, their mother paid no attention to them. The father went searching from one construction job to the next while the mother spent the day watching television, leaving the children to roam the streets alone. One day, police found the children unattended in the streets, and the authorities threatened to take the children away if they were caught alone again. Later that year in 2012, the mother left the family with no plans of ever returning.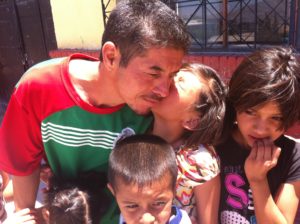 The father struggled to support the six young children alone, as he himself was never able to graduate elementary school. As a boy only 10 years old, his parents forced him to abandon his education to help support his family working in the fields. A year after his wife left him was when he found Emmanuel, exhausted and desperate for help with his six children behind him, dirty and scared.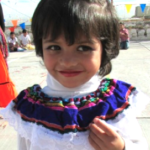 All the children came significantly behind in school and with major behavioral issues. Michelle and Eleazar could not read nor write even their first names, and could neither count to ten. None of the children had birth certificates, and Eleazar told us his name was something different. He would constantly run away, hide, and act out violently.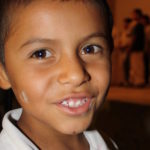 Maritza began school with us by ripping up all of her schoolbooks. The one word she could barely write was her first name. Blanca was only able to write copying something else already written. Melissa also came rejecting everyone and would scream and become violent. The oldest Miriam could not read aloud and would take all day to finish her work, turning it in only when no one was looking.
Less than a year later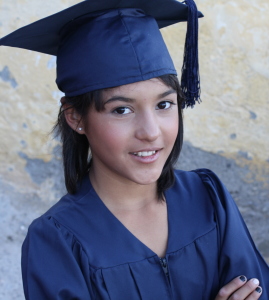 We saw an amazing transformation in each of the children's lives! Michelle can now write her name and read and has shown up twice on her class' wall of honor. Her charismatic personality has come shining through, and she has discovered a love for dancing and singing. Eleazar now not only knows his name but also can write it, and he has fallen in love with anything related to math. He'll now run to you to receive a hug.
Maritza has also embraced school, loving to add and multiply from memory. She has nearly mastered the entire alphabet as she learns to write. As she continues to heal, Melissa has also reached the top in her class in mathematics. Blanca particularly likes school, loving to complete all of her homework and making a great effort to learn quickly.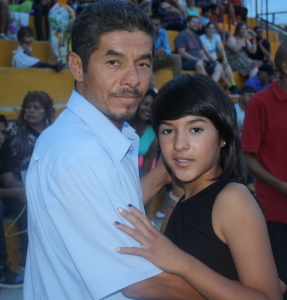 Miriam, having also advanced greatly, graduated from the 6th grade this past summer. Her father told us, "My daughter has graduated elementary school, something I wish I had the opportunity to have accomplished, but I'm so proud that my children have a future full of hope because of the chance they have been given at Emmanuel." He continued saying, "All of my kids are better now. They came not knowing how to read, but now they do. Even their attitudes have changed. They don't say bad words anymore and they are a lot more affectionate. I have hope for their future."